ISO Pros of South Dakota Provides a Variety of Different Standards

Aerospace AS9101
This document outlines the content and regulations for reporting process changes and audit compliance in accordance with the 9110 guidelines.
The Certification Body uses these procedures to define the inspection report that must be submitted after every certification, monitoring, or re-certification audit has been completed.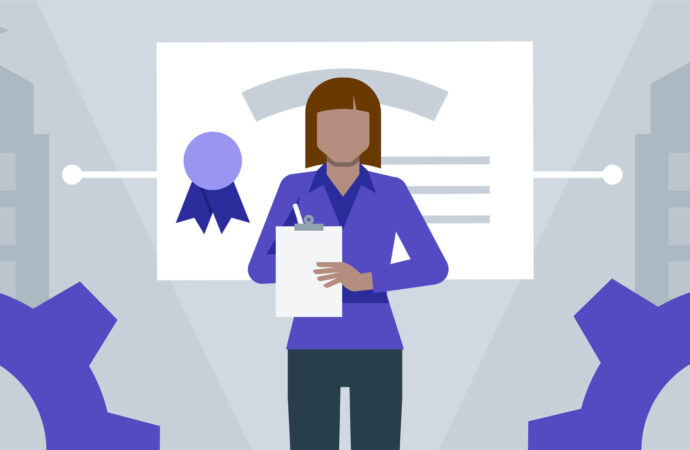 Aerospace AS9102
As stated in the First Article Inspection, AS9102 requires that a sample of the most recent assembly or component in the first production run (repeated with significant adjustments) be tested according to the requirements of the manufacturing program, process, and tools for the manufacture of suitable pieces.
Anti-Bribery ISO 37001
Its aim is to assist businesses in putting in place an anti-bribery management system. It outlines a set of policies and procedures that the company should use to help deter, track, and react to bribery. Bribery for personal benefit by the company, its employees, or business associates
Asset Management ISO 55001
ISO 55001 is an asset management system specification whose key goal is to help organizations better handle asset life cycles. Organizations would have greater leverage of daily operations, a stronger return on their investments, and a lower net cost of danger by applying ISO 55001.
Automotive Core Tools (MSA, FMEA, SPC, AQP, R&M, PPAP, APQP)
The tools for applying auditing skills are included in IATF 16949. The effective use of the instruments during each audit is a critical factor for effectiveness. The Quality Core Tools are five supplemental approaches and/or strategies that complement the IATF 16949 expectations.
Body Armor BA 9000
This norm is an adaptation of ISO 9001 for the production of ballistic-resistant body armor. When a production plant has a quality management system (QMS) that is accredited to adhere to BA 9000, it gives criminal justice professionals more faith in the company's ability to fulfill their demands and reliably deliver armor that matches the samples used for initial performance checking.
Counterfeits AS6081
The AS6081 norm was developed in reaction to a growing volume of counterfeit/false electronic parts entering the aerospace supply chain, presenting major efficiency, durability, and safety risks. The AS6081 norm defines standards and procedures to reduce the likelihood of fraudulent/counterfeit parts being purchased, received, and sold, giving your consumers trust in their own supply chain.
Energy ISO 50001 and SEP
Certification demonstrates to the public that an organization's energy management system satisfies ISO 50001 standards and that it is dedicated to energy management. Customers, owners, staff, and management should also be certain that the company is conserving resources. It also aids in ensuring that the organization's energy management system is operational.
Ethical Sourcing SQFI
It's a voluntary complement for companies who want to ensure economically and environmentally safe food procurement activities. The Ethical Sourcing Standard is a system that integrates environmental and social stewardship with food production and processing.
Facility Management ISO 41001
The reduction of risks associated with ISO 41001 implementation is a significant advantage for a facilities manager. Human error is reduced as standards are followed. Since there are fewer job stoppages as mistakes are minimized, output rises. It defines guidelines and standards for applying energy management systems around the company.
Food Safety Modernization Act FDA FSMA
This moves the focus away from treating foodborne illness and toward avoiding it. The FDA has finalized seven new rules to enforce FSMA, acknowledging that food protection is a joint obligation among several different points in the global supply chain for both human and animal food.
Food Safety ISO 22000
These standard assists organizations in identifying and controlling food safety risks while still collaborating with other ISO management principles such as ISO 9001. ISO 22000, which is applicable to all kinds of producers, adds a layer of assurance to the global food supply chain, allowing consumers to cross boundaries and providing customers with food they can trust.
Forestry SFI ATFS (Sustainable Forestry)
This is a systematic set of goals and success indicators that include the long-system growth and processing of trees, as well as the conservation of plants and animals. It is predicated on the idea that environmental stewardship and good business choices should co-exist.
Gluten-Free Certification (GFC)
This is a non-profit organization devoted to providing independent certification services to gluten-free food manufacturers that use quality evaluation and monitoring procedures in the manufacturing process.
It is claimed to be one of the leading internationally recognized, reliable, and rigorous gluten-free certification programs, assuring customers of the quality of their foods.
International Traffic in Arms Regulations, ITAR
These laws and regulations are intended to ensure that the United States adheres to international deals, embargoes, prohibitions, and other diplomatic actions with other nations. Most fundamentally, the laws and legislation are intended to safeguard US national security by ensuring that the most valuable data and technologies do not fall into the wrong hands.
IT Service ISO/IEC 20000-1
Designed to assist organizations in providing appropriate controlled IT services to consumers while still ensuring that certain values are maintained over time. With a holistic process approach, ISO/IEC 20000 assists organizations in effectively delivering quality IT Service Management.
Laboratory Accreditation ISO 17025
Which is the most widely used standard in measurement and validation labs. ISO 17025 is similar to ISO 9000 in that it assesses scientific expertise in lab research and calibration services. It also refers to organizations that manufacture testing and calibration outcomes.
Packaging ISO 15378
When a company has to show its willingness to regularly deliver goods and services that satisfy consumer, legislative, and regulatory standards, this is included. Via the proactive execution of the system, including mechanisms for system implementation and verification of adherence to consumer and relevant legislative and regulatory standards, the company hopes to increase customer loyalty.
Responsible Care RC14001
The Responsible Care® program was created to help America's leading chemical companies meet ever-higher environmental, wellness, protection, and protection expectations while still increasing the value of their businesses.
Supply Chain ISO 28000
The supply chain protection management system specification was created in reaction to market demand from the transportation and logistics industries, and it seeks to increase supply chain security overall.
Telecommunications TL 9000
TL 9000 is a quality management system standard for designing, developing, maintaining, delivering, installing, and maintaining telecommunication devices, including hardware, software, and services. Improved customer service and retention, as well as an emphasis on quality, output data, and metrics, both contribute to a stronger competitive place.
Audit Management Systems ISO 19011
ISO 19011 is a protocol that establishes auditing standards for management systems. The norm provides guidelines about how to manage an audit program, auditing standards, and the assessment of people in charge of audit programs.
Outsourced Internal Auditing
Some smaller businesses who are mandated to provide an internal audit function through a regulatory body or a funding covenant may choose to outsource internal audits entirely to an external contractor rather than pay the expense of hiring and preparing their own internal audit team.
Virtual Internal Audits
Changes in operating processes in reaction to COVID-19 add a slew of fresh or improved danger zones, with the ability to wreak havoc on the current internal management system. This reduces the negative effects of internal audits and increases the importance of internal auditing for management and the Board.
Second Party Audits
A second-party audit is an external audit conducted on a supplier by a client or on behalf of a customer by a contracting entity. A deal has been signed, and products or services are being shipped or will be delivered.
Supplier Audits
A supplier audit is a custom-made software that evaluates a supplier's quality systems, working climate, and willingness to follow the client's expectations. An audit of the contractors and manufacturers will guarantee that they are capable of meeting and acting on your unique specifications.
Supplier Evaluation
The process of evaluating and accepting new suppliers using quantitative and qualitative criteria is known as supplier evaluation. The aim is to ensure that a portfolio of best-in-class vendors is readily accessible.
Compliance Audits
A compliance audit is a thorough examination of a company's commitment to regulatory requirements. After a compliance audit, audit findings assess the strength and thoroughness of compliance preparations, protection practices, device access controls, and risk management procedures.
Pre-assessment Audit
A pre-assessment audit is one that takes place prior to a qualification or registry audit.
Documentation Audit/Desk Audit
A desktop audit examines the records that fall under the framework of the audit. Since it can be done online at the auditor's desk, it's called a "browser" audit. The data gathered would be used to prepare the on-site audit.
IQC The ISO Pros of South Dakota can help you implement, train on, consult, and have your company and/or organization certified on the following ISO Certifications:
If you want to enjoy the above-listed benefits, contact IQC the ISO Pros of South Dakota, now. Our services are accessible in all of the below-mentioned cities: